Capt. Hollis Forrester
Matagorda Texas Fishing Report
Texas Saltwater Fishing on Matagorda Bay

Call 979-236-3115

capthollisf@gmail.com
Back to Home Page

2019 MATAGORDA BAY FISHING REPORTS
November 5, 2019 -- Going on through the Fall now and to present time has been nothing but banner for myself and my clients. The quality of our fish in our complex has been outstanding, the size of our trophy Trout that we are catching on a consistent pattern are in the 7-9lb range and in large numbers. The Reds have been fun catching them on the grass lines and are also in large numbers in our bay. "Here's The Biggie", The Flounder have had their strongest run myself and many others have ever seen in our lives. They are here and we are catching a bunch as we are Trout and Red fishing, the good ol bonus fish no doubt. We are targeting groups of Gulls and Pelicans, they find the bait and we find the fish so obvious signs like that you never pass up. Finding smaller shrimp on the shore lines has been a great locator as well and we have had one heck of a hatch of them as well. We'll continue on doing what we are doing, drift fishing or wading have both been productive and the Trophy Trout fishing will be the best it's been in many years.
This is for everyone out here so don't forget to introduce someone new to the Outdoors. I have a kid friendly boat so bring them onboard if you wish, it's all about making memories and having fun out here. Thank You for reading the report and be safe out there.
***Lodging is available on the creek just a few miles from the bay so check for availability if interested. Its a Very nice place with fishing right off the dock also.***
*** I try to run a few specials throughout the year and this year I have listened to many of my clients asking if I run just 2 person trips due to their difficulty of putting a group together. If that is your case let me know and I'll work out a price for your smaller group that will be very fair.***
Capt. Hollis Forrester
979-236-3115
www.capthollisforrester.com
Facebook - Matagorda Bay Fishing Guide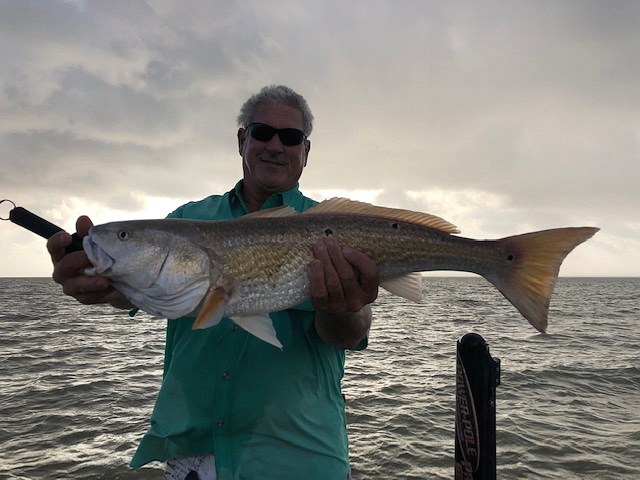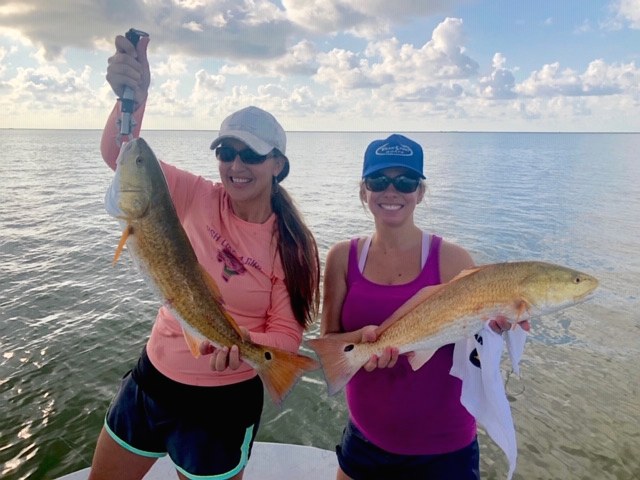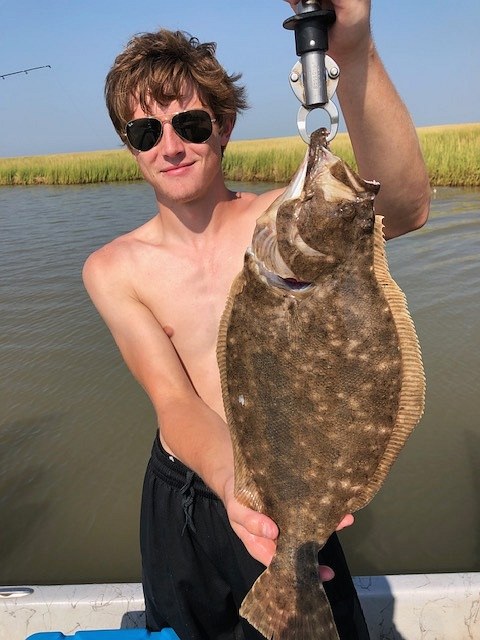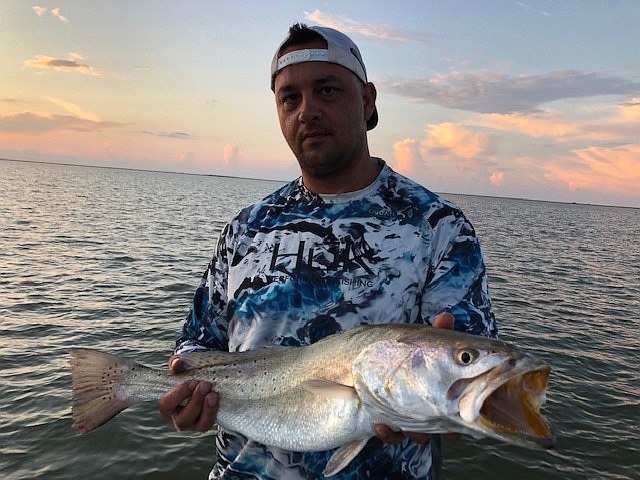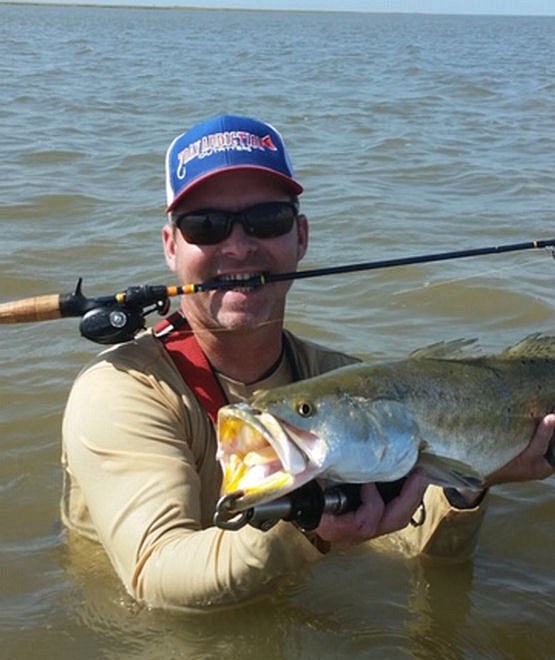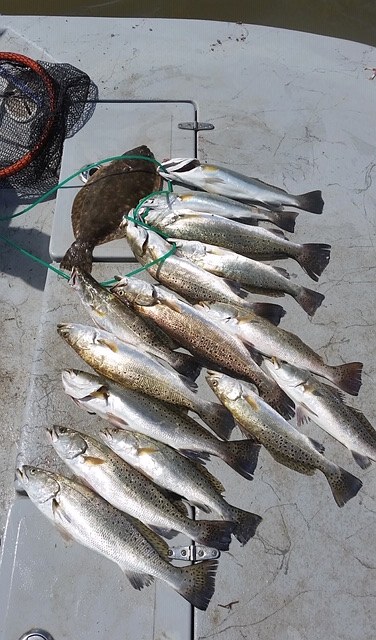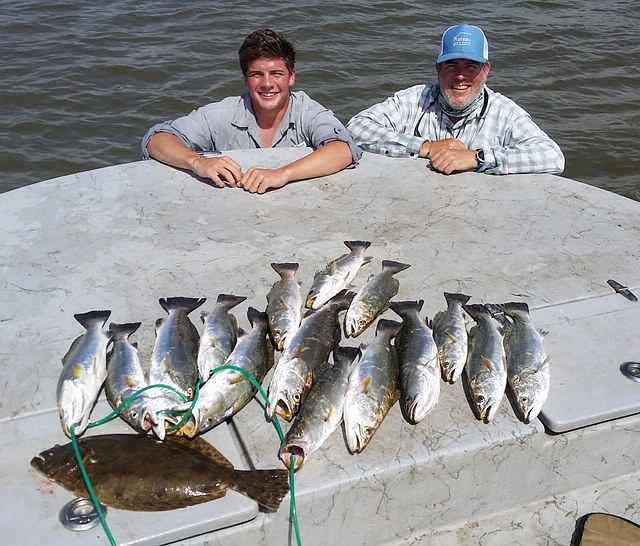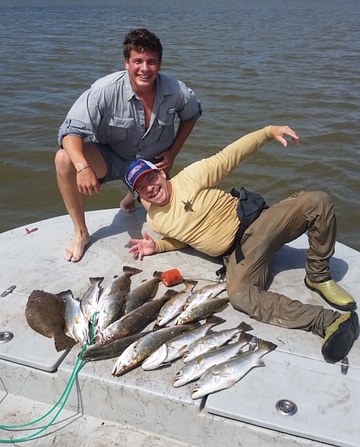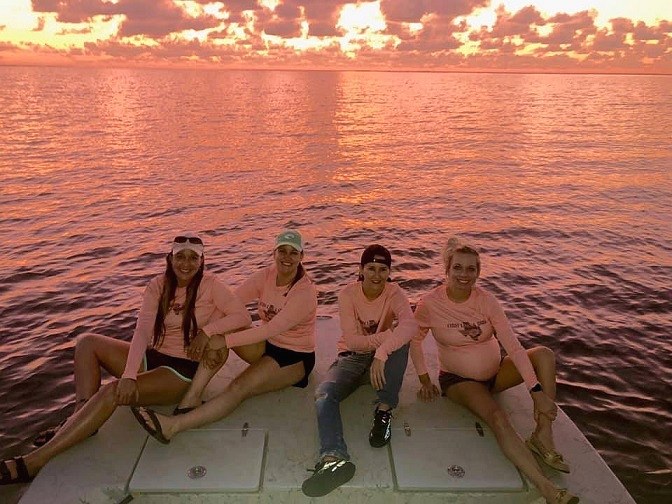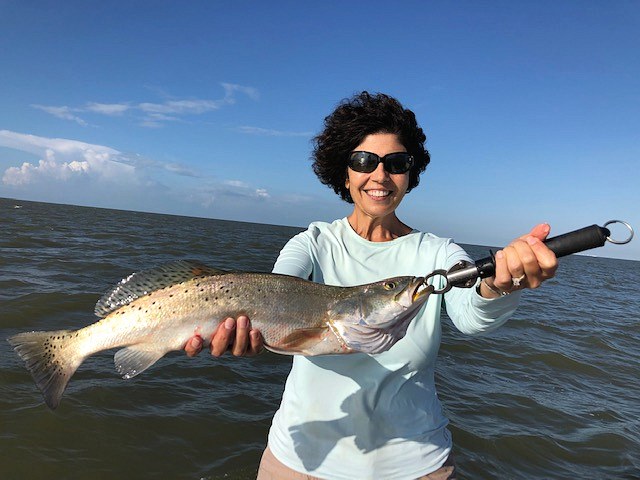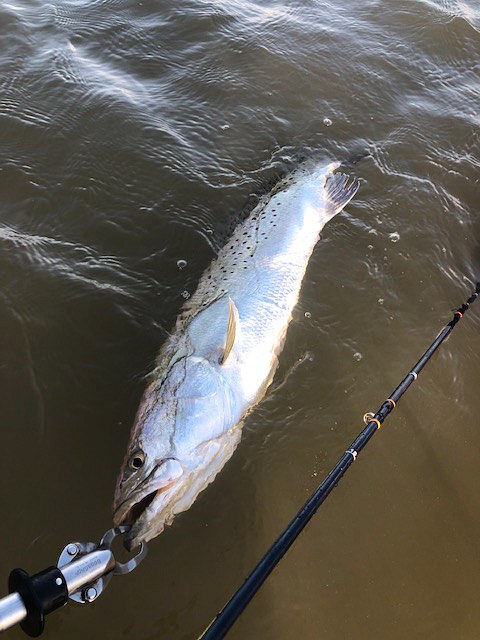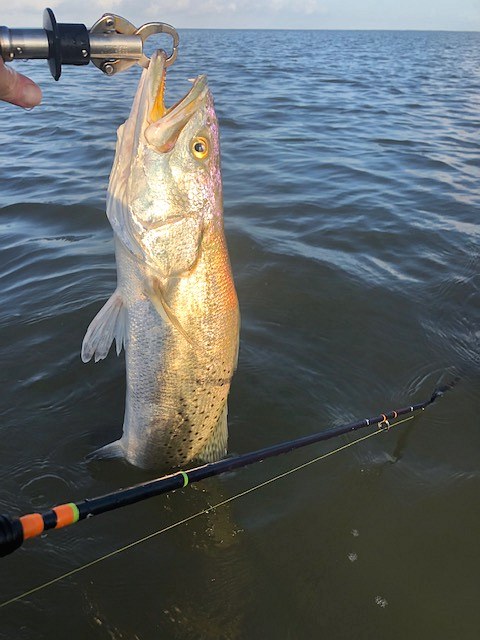 For More November 5th Report Photos CLICK HERE
Aug 14 -- Man what an awesome past 3-4 weeks of Summer we've been having in the Matagorda Bay Complex. Whether it's been drift fishing or wading it really hasn't mattered as far as catching plus the quality of the fish we've been catching. The kiddos have been enjoying their summer no doubt and I have been having a ball teaching them the basics for some memorable days. Right around the corner we'll be rolling into our pre fall fishing and our Fall fishing so you bet ya we'll be having some awesome days ahead. The remainder of August has some great days open, and likewise for September and October.
Thanks for reading the report and hope to see you on the water.
Capt. Hollis Forrester
979-236-3115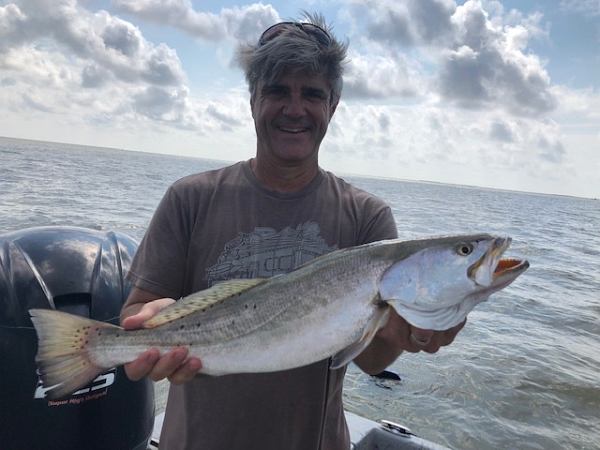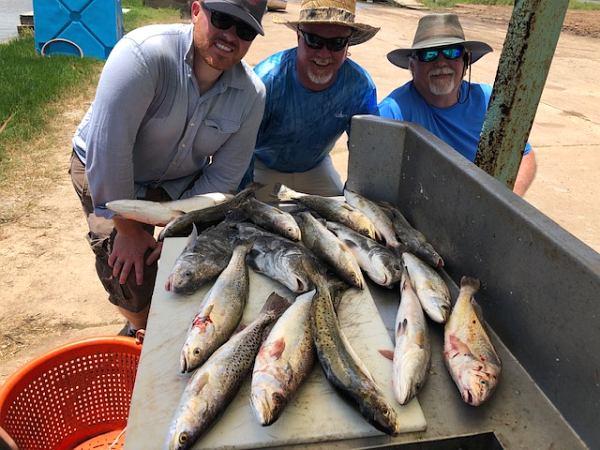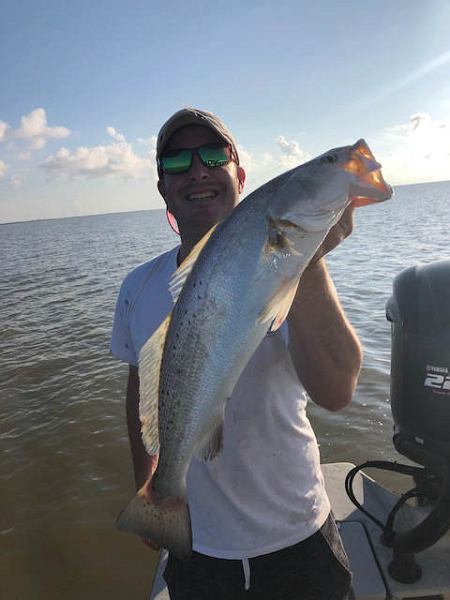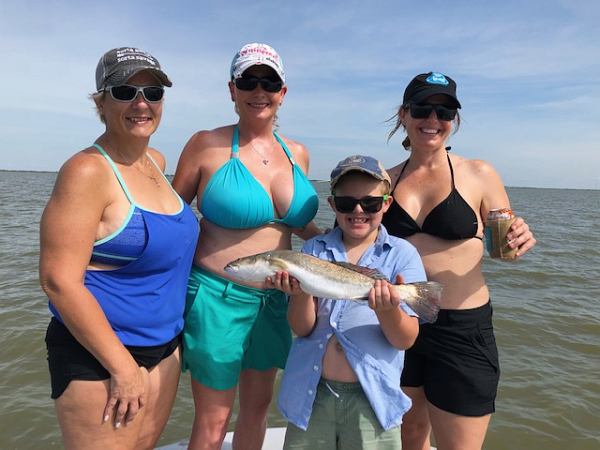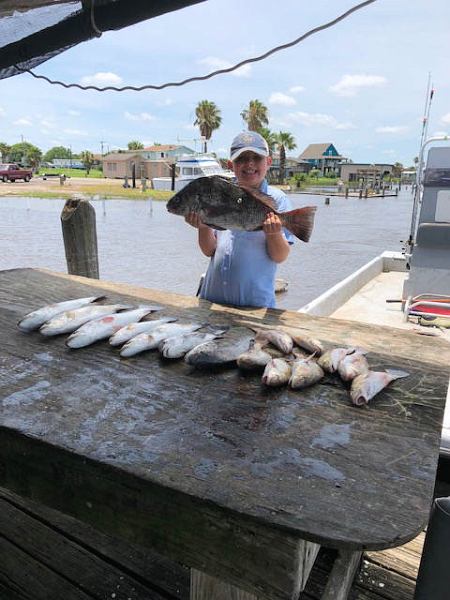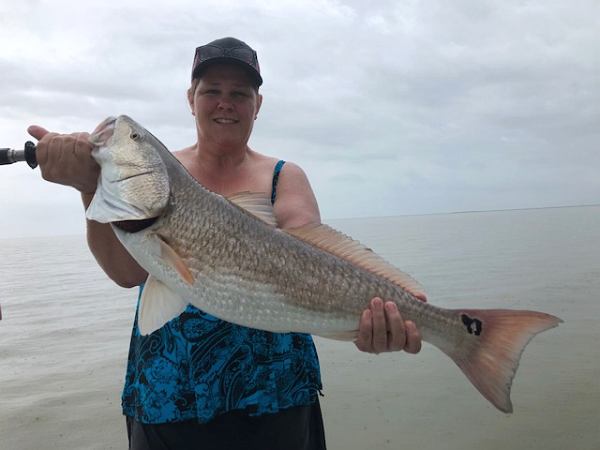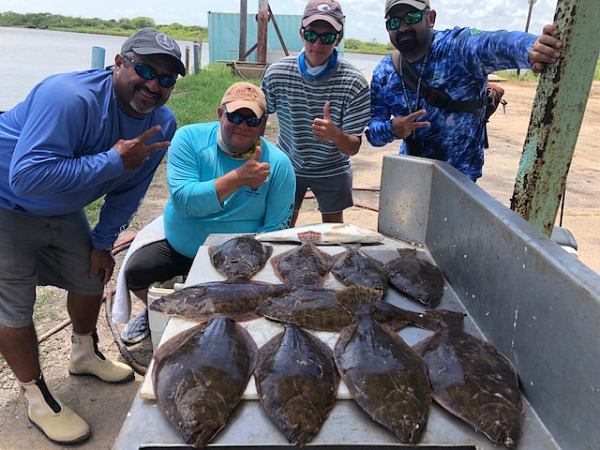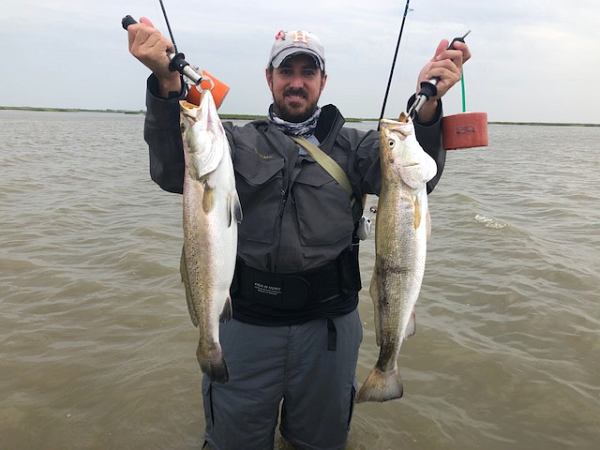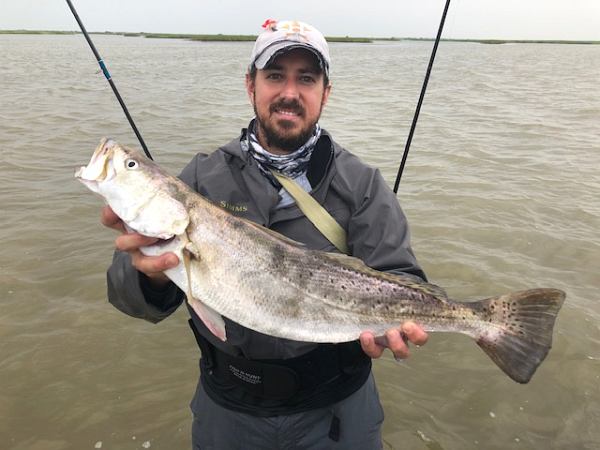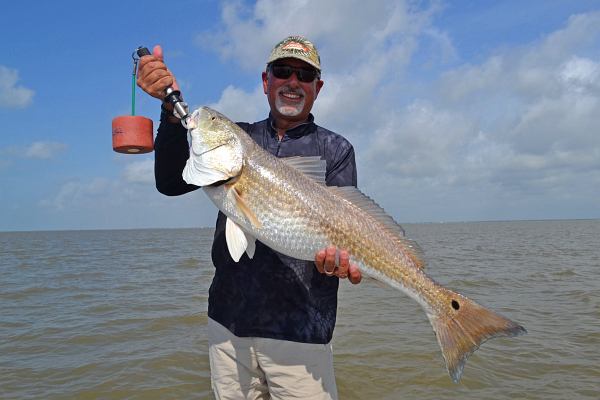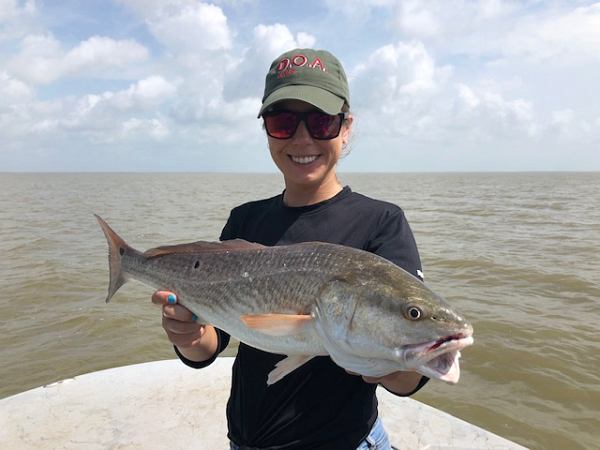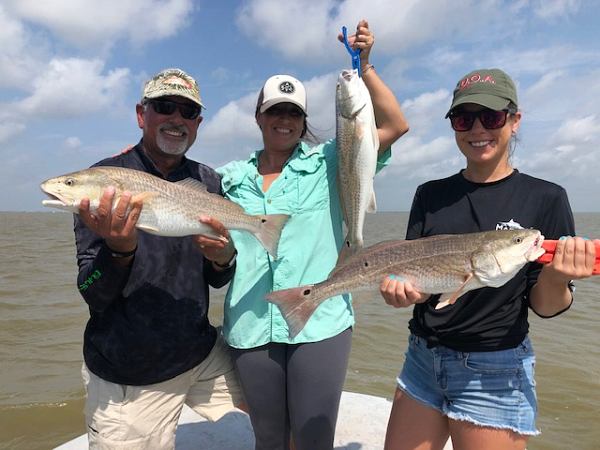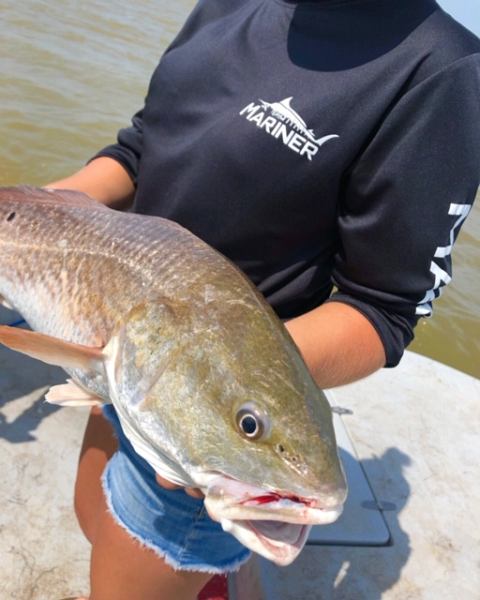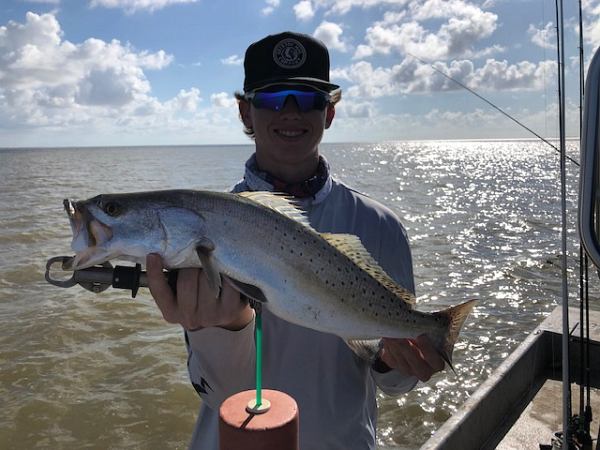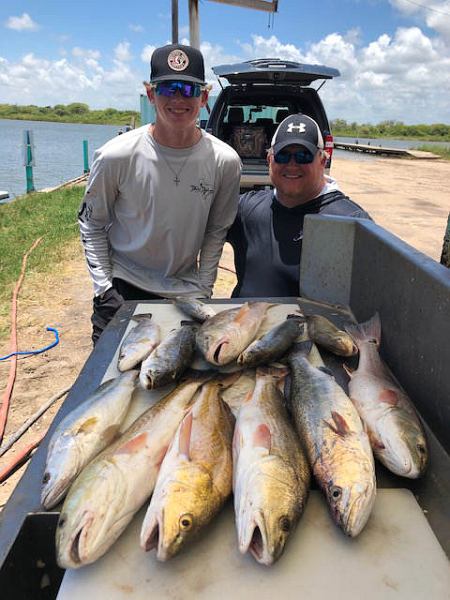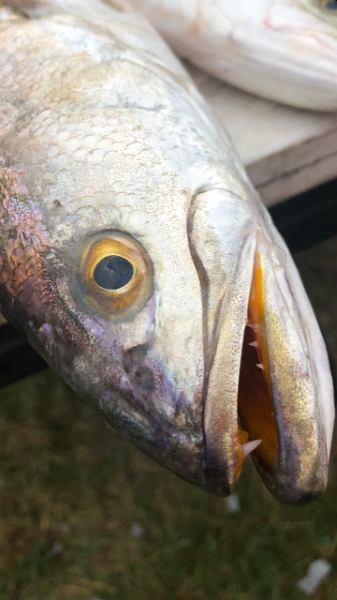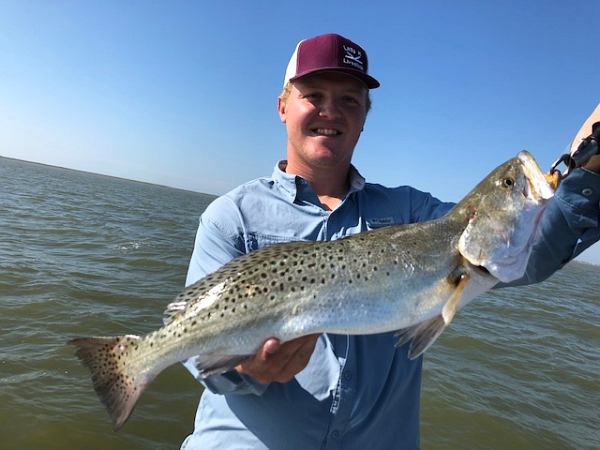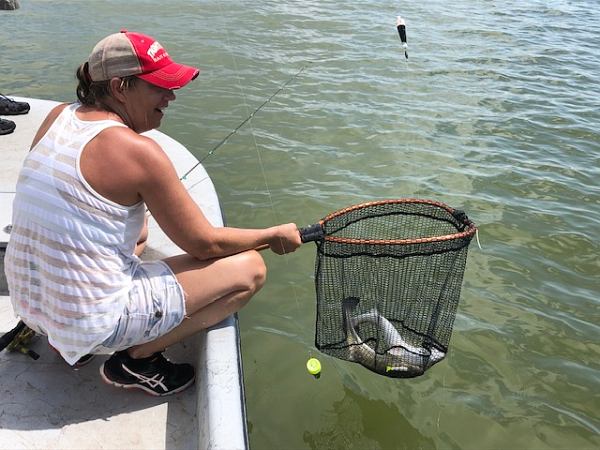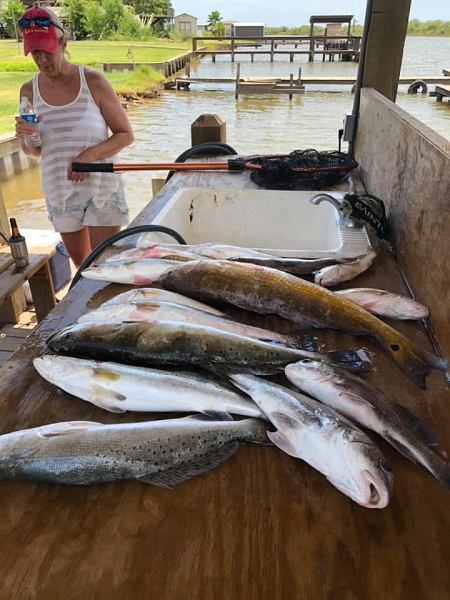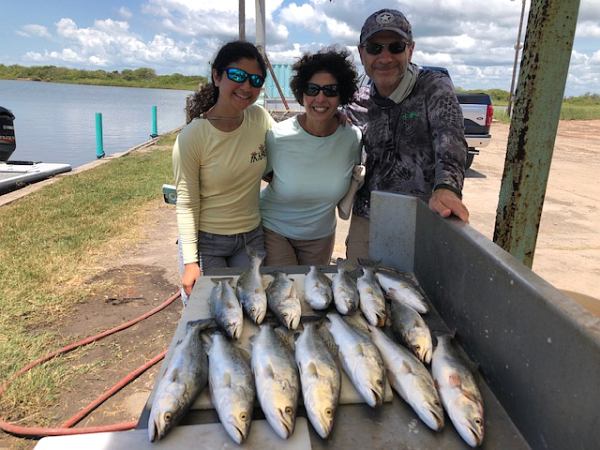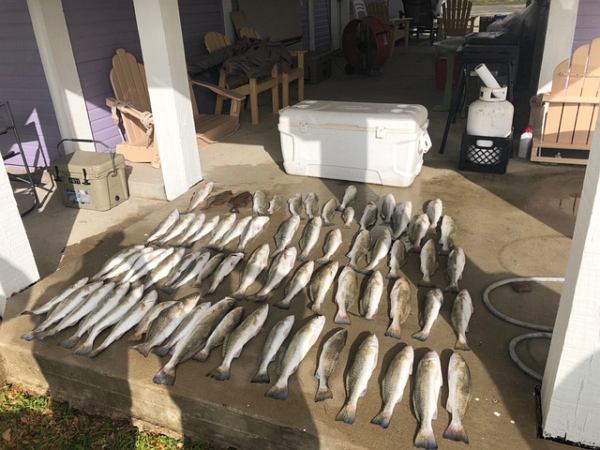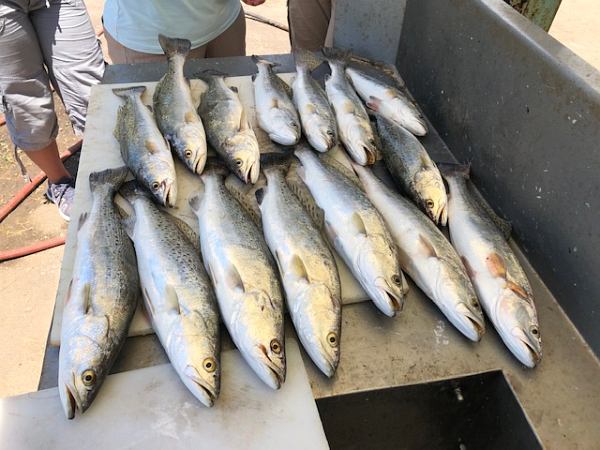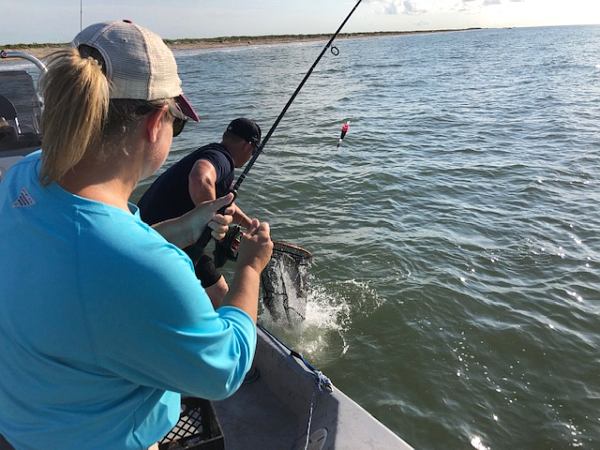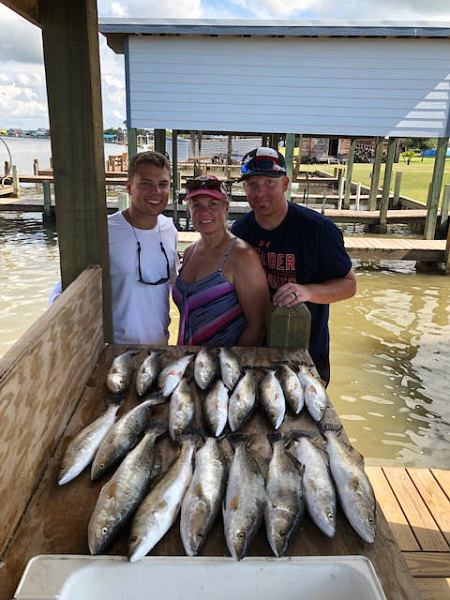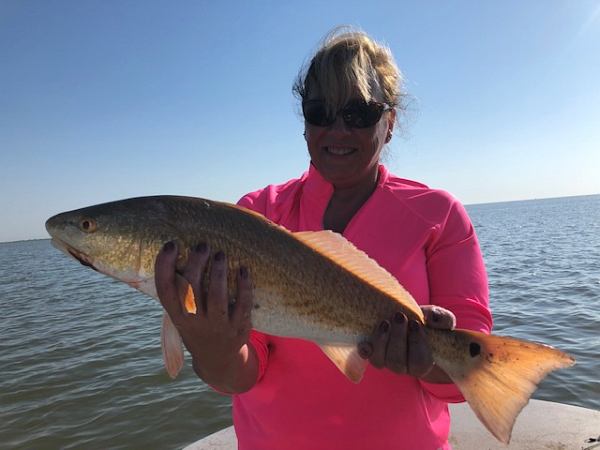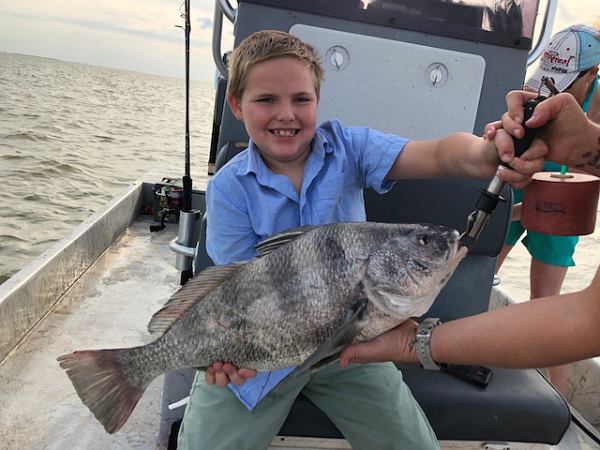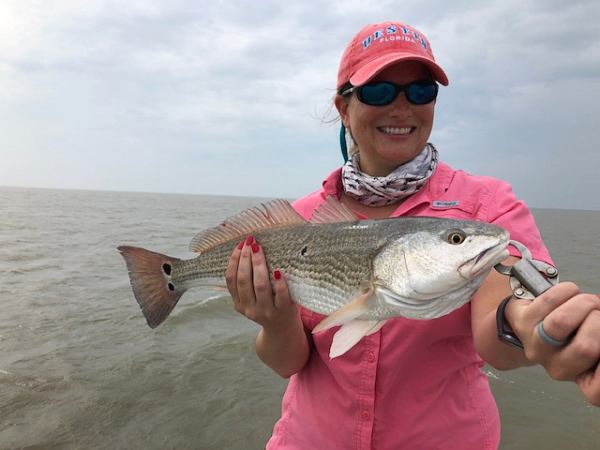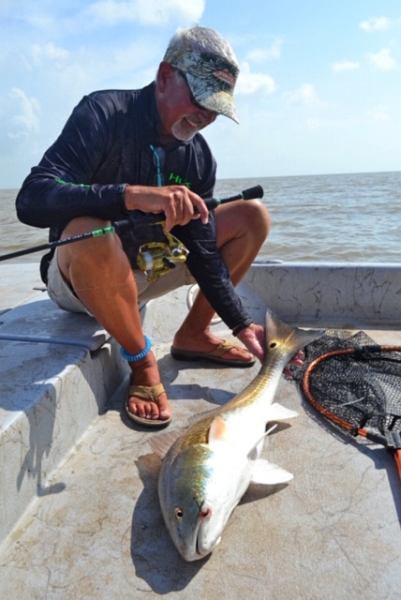 May 7 - Spring has been a roller coaster this year with these crazy fronts plus high winds but all we do is just adapt right. I had a very very busy Spring Break and April patterning the fish daily, because trust me it did change daily but it did lead to some banner days on the Bay as well. The tactics haven't really changed any at all. If you like to stay in the boat and drift the fishing has been spectacular drifting drop offs and beds using either plastics with a 1/4 oz jighead or live shrimp plus Gulp under a rattle cork. Wade fishing the grassy flats has been outstanding also and the action has been continuous as long as that tide has been moving. we have been catching some really nice solid Trout to the 6-8 1/2 lb range steadily and really to me its just getting better on the flats. Top Water and plastics have been our go to such as the Down South, Chicken Boy, and the Trout Support. I've been seeing lots of smiling kids here lately out here enjoying this with me so do not think Bay Fishing is not for kids because it is and everyone can enjoy this so come on out and join me. I still have some awesome days left in May and June plus lodging available on Caney Creek if the days are available when your fishing trip is. Thank You all for reading the report and looking forward to fishing with you. Capt. Hollis Forrester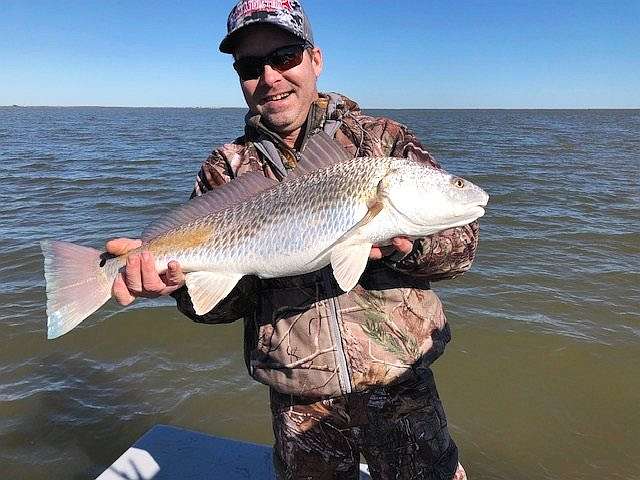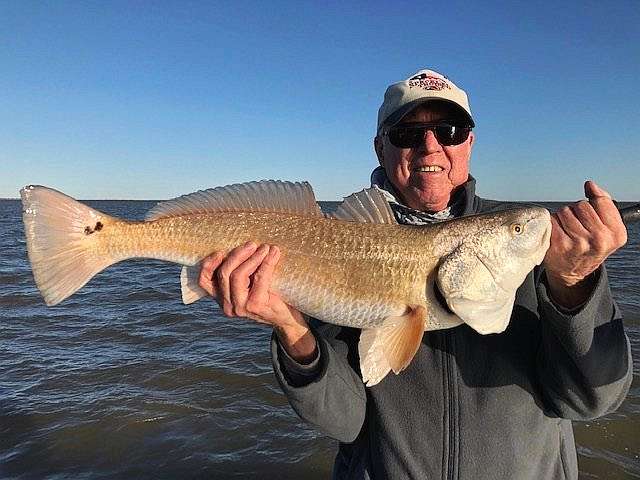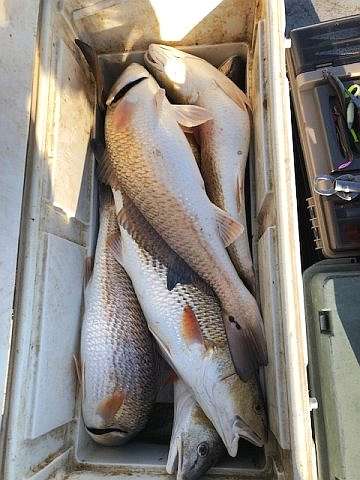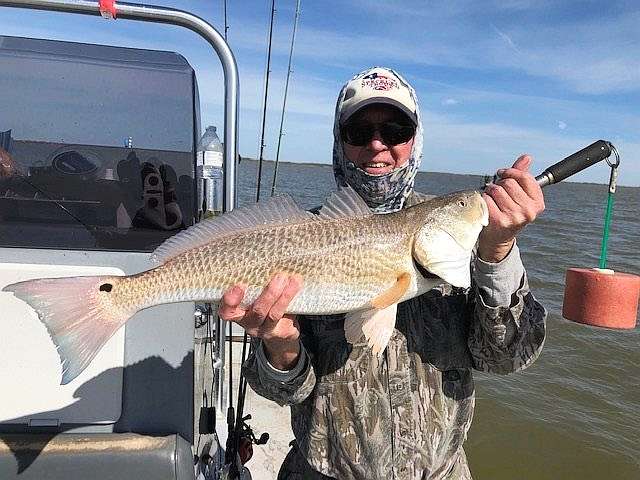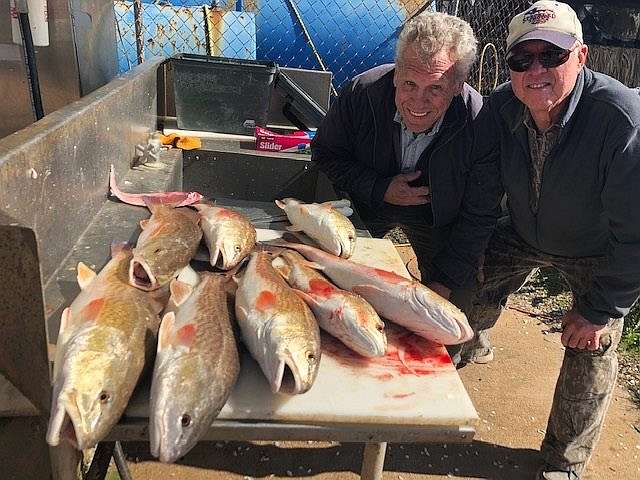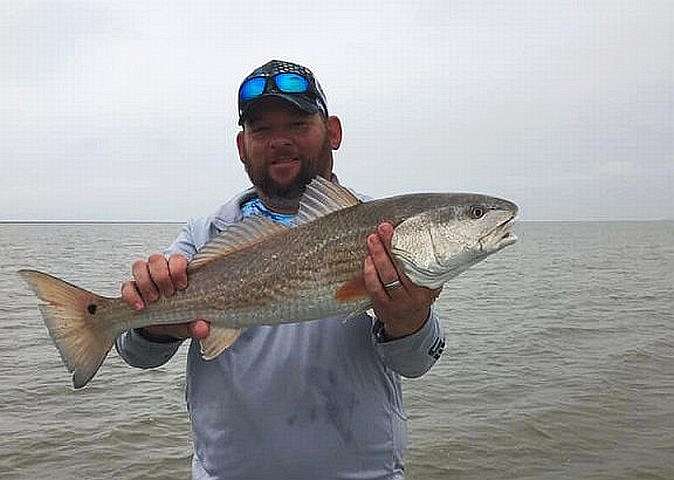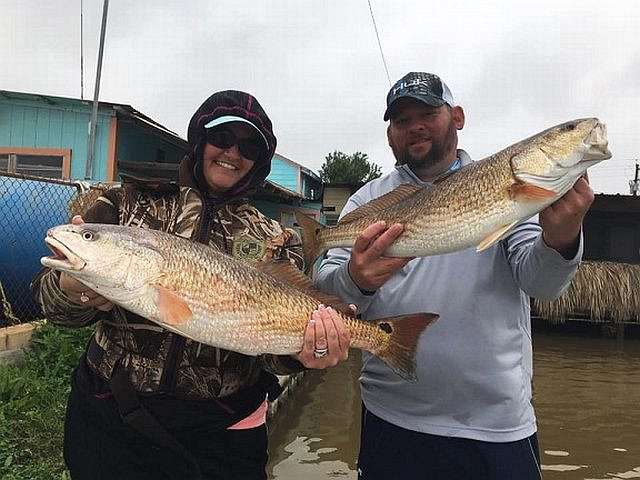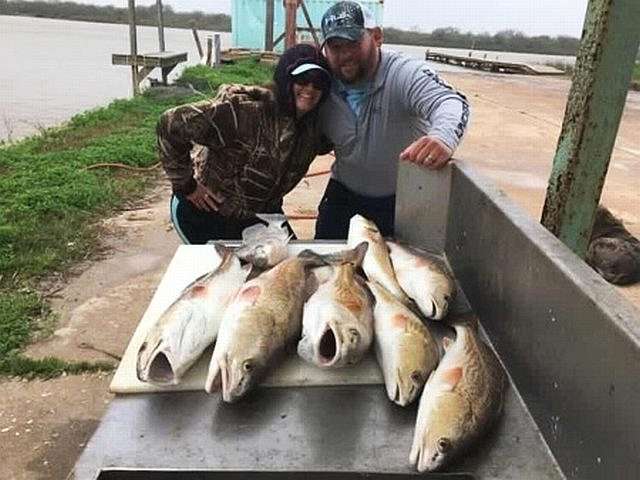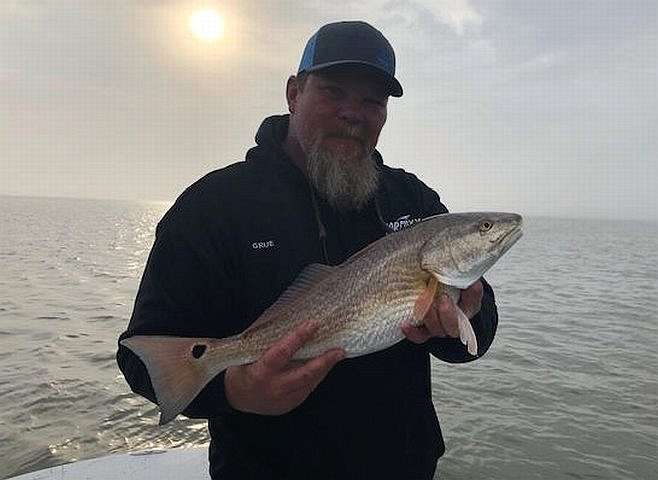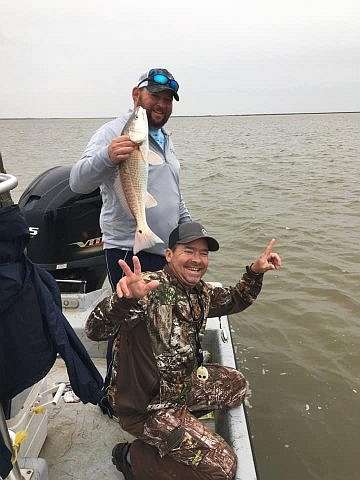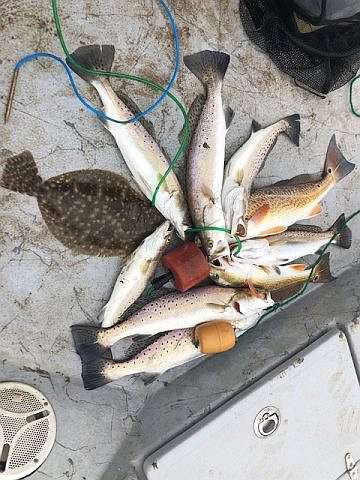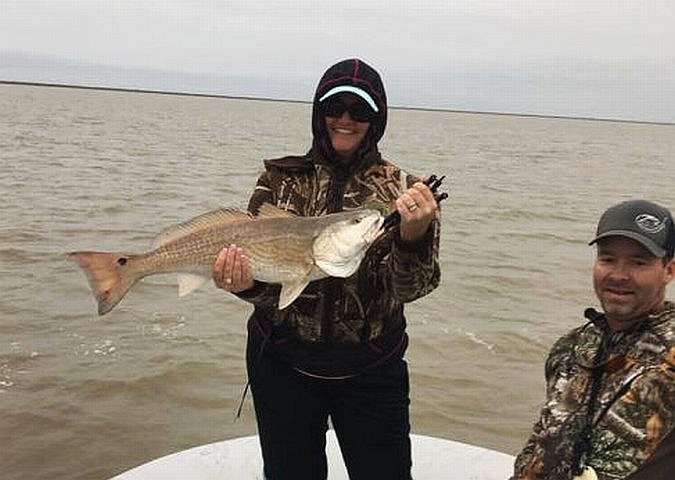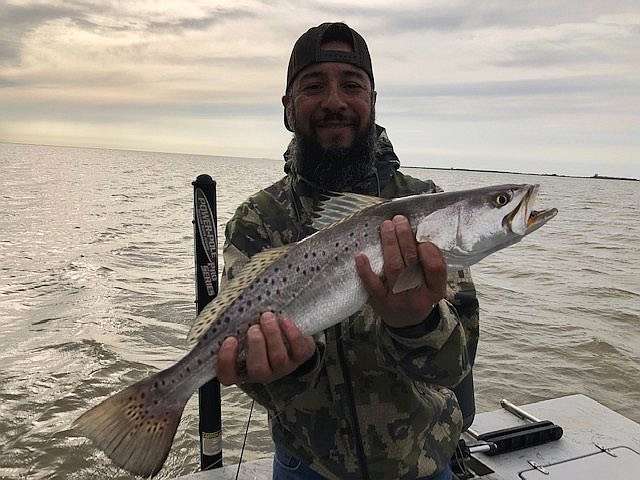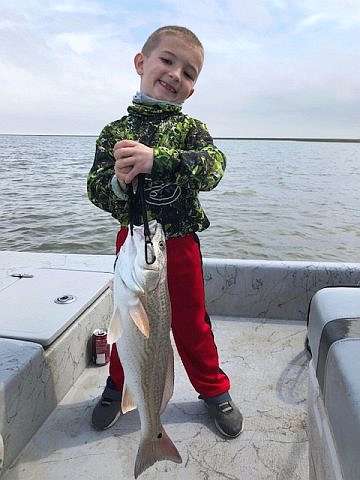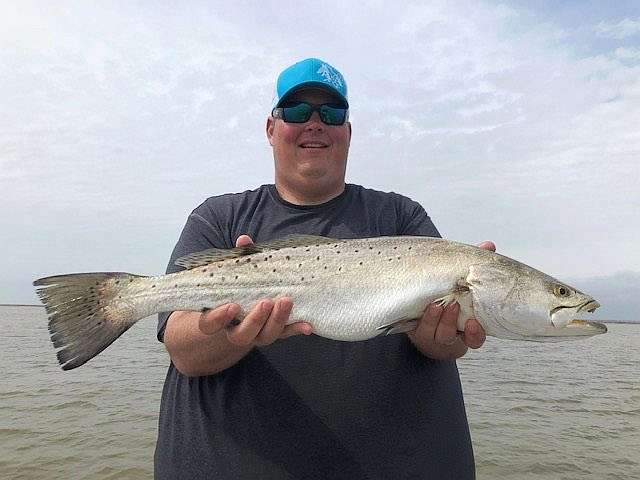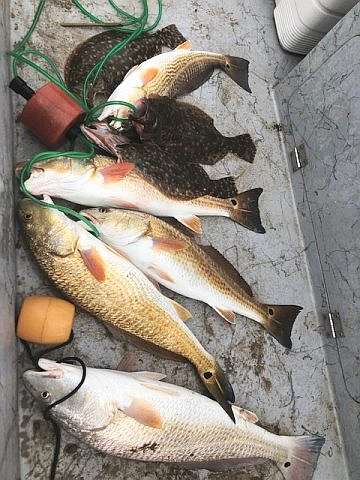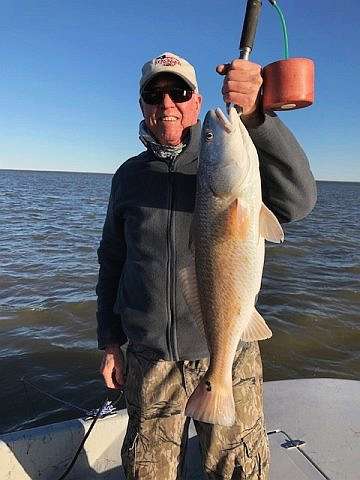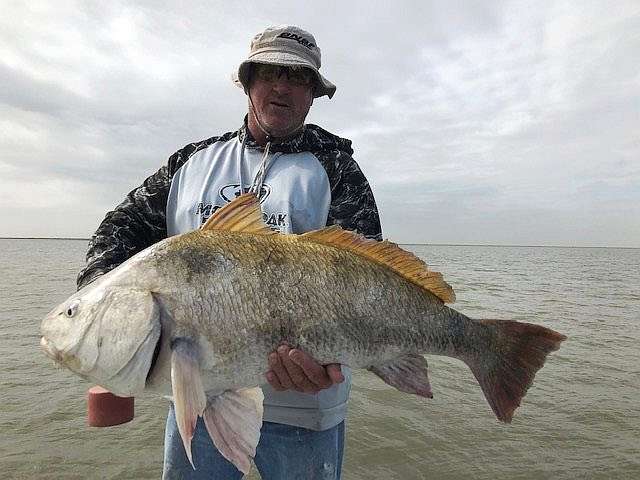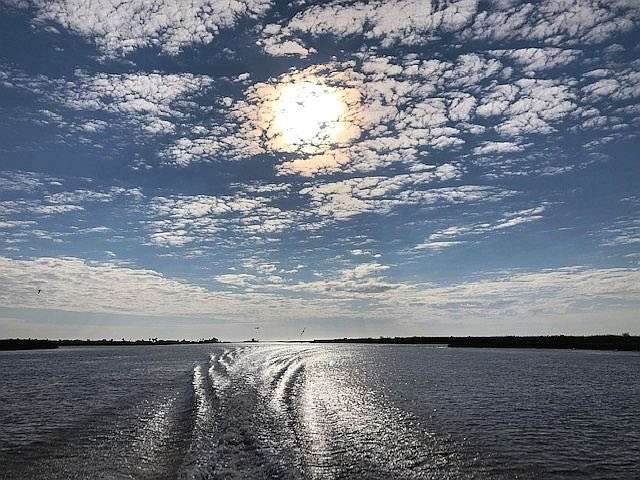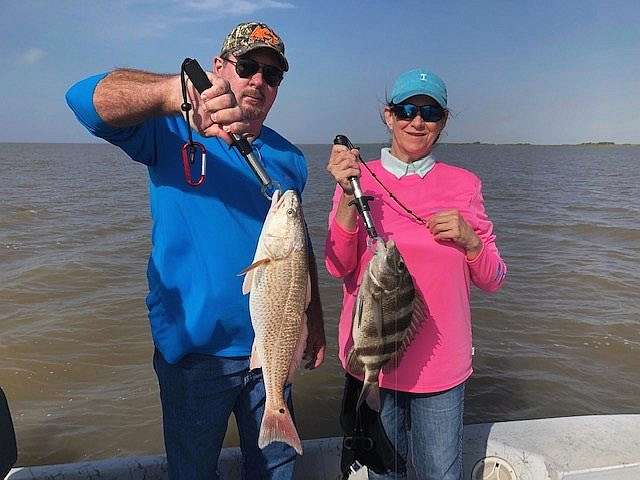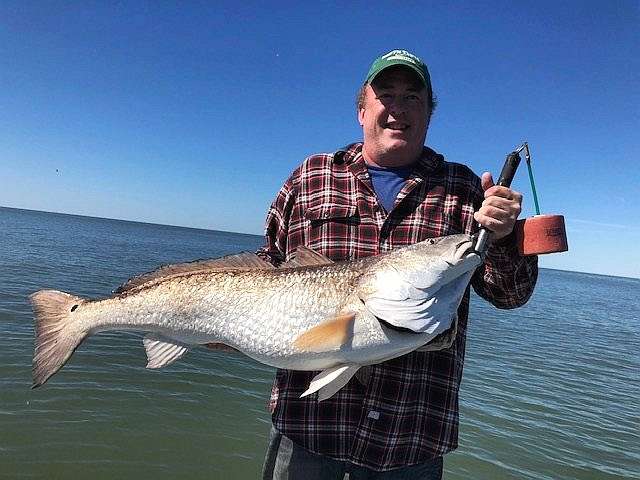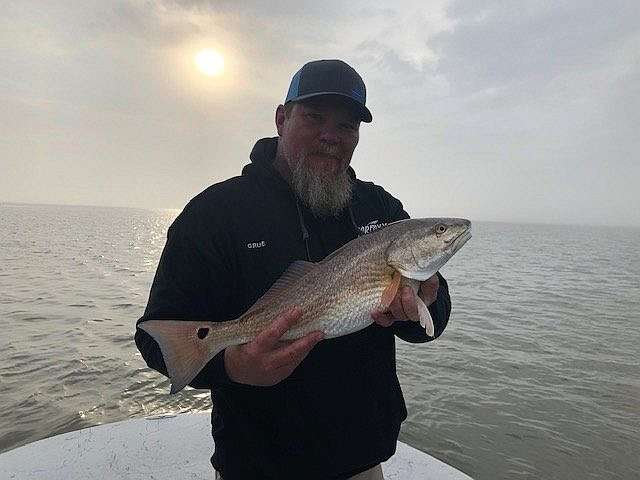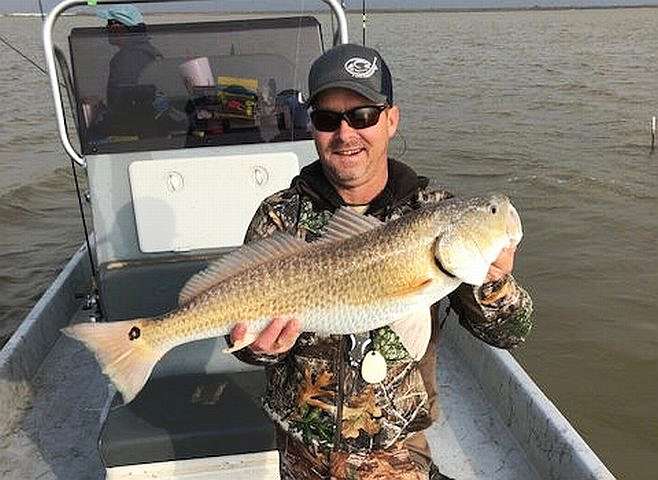 March 1 - I have to begin from winter to now into our transition of Spring because we have been landing many quality fish all winter up to now no doubt. Our wade fishing has been phenomenal and now that we are into our longer warming trends it's really going to blow up. Corkys were king all the way through winter but now they are pretty much smacking any artificial you choose if you have the right presentation. The large trout are lurking on the flats in which we have been extremely consistent with Trout in the 5-8 lb range and ++ some. As far as our redfish go they have been stacked up like cordwood , you name it they will eat it. Now with our drift fishing, I can accomplish the same results as wade fishing but I have to change the tactics some. Pretty much making long drifts on great areas and marking schools defiantly make for a fun day. I cover it all out here so wether you like to drift fish in the boat or wade those pretty flats I can make it happen.
We are looking at fantastic February and Spring with one heck of a healthy Bay Complex. Lots of fish, lots of beauty, and lots of laughs, It's great out here!
****Wintertime special with a great rate**** March has some great days on weekdays and weekends left but they will move fast so check in with me. Also I have lodging available on Caney Creek close to the marina but check for availability when booking your trip. Appreciate everyone reading the reports and wish everyone luck out there.
Capt. Hollis Forrester 979-236-3115
Jan 7 ---- We have pretty much went full Winter on our fish in the bay with some pretty strong cold fronts that have hit us here lately. No matter really because it has been warming up really quickly and the fishing has been phenomenal. My groups and I have been throwing various types of plastics such as Trout Support, Down South, and Chicken Boy lures. Wading the flats have been paying off well with some of the bigger Trout, but with some of the lower water levels the Trophy fish have been coming off from drifting also. The bay is loaded with Big Flounder and landing many Reds and Trout have been no problem. So wether you are a Wade Fisherman or staying in the boat drifting the fishing is great on both sides.
**** My winter time specials are in effect so dont forget about the awesome deals going on right now**** . Great days are open for the remainder of December and also January-February which are our prime Trophy fishing monhs.
Lodging is available on Caney Creek in a very nice creek house with dock fishing, outside upstairs deck for cooking, and also a screened in porch. The House sleeps 5-6 but contact me on availability when booking your trip.
Thank For Reading the report.
Capt. Hollis Forrester 979-236-3115
www.capthollisforrester.com
Facebook at " Matagorda Bay Fishing Guide " for up to the minute reports.